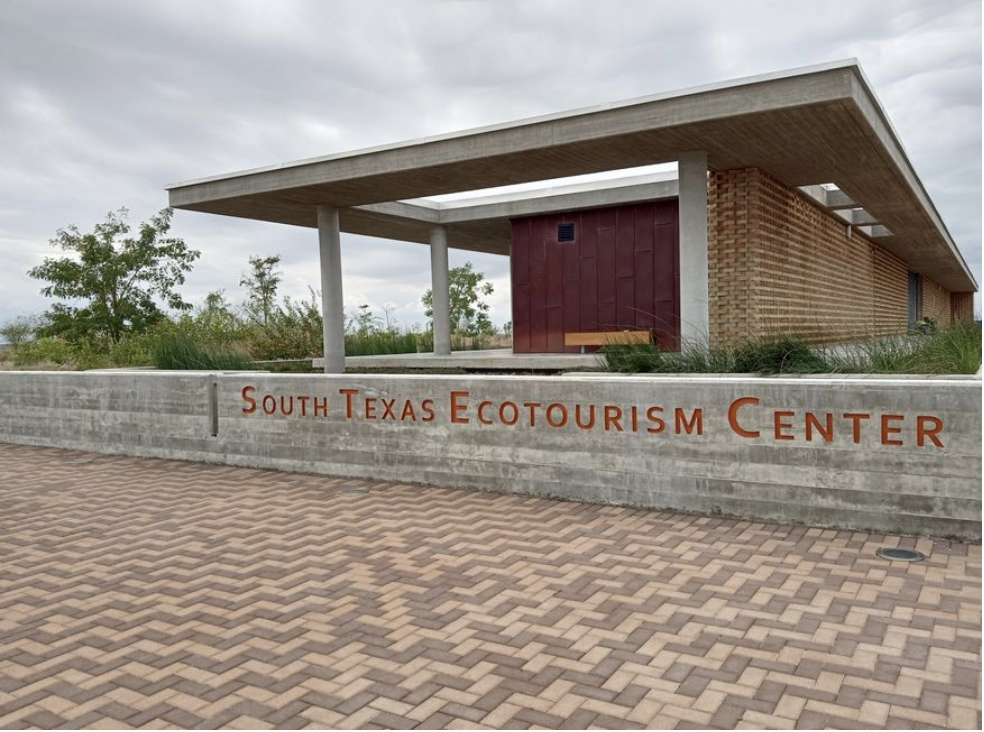 South Texas Ecotourism Center: A Vision Becomes a Reality
A recent article in the Rio Grande Valley Chapter Texas Master Naturalist newsletter, The Chachalaca showcases the work done at the newly opened South Texas Ecotourism Center.
What was a vision three years ago for David Garza, Cameron County Commissioner for Precinct 3 became a reality on Tuesday, February 22, 2022 with the grand opening and ribbon cutting for the 10 acre South Texas Ecotourism Center (STEC) located at 501 W. State Texas 100, in Laguna Vista, Texas. This $12 million project was funded by the Cameron County Hotel Occupancy Tax and in part by the Texas Parks and Wildlife Department and supported and voted on by the entire Cameron County Commission. The 10 acre site was generously donated by the Town of Laguna Vista. STEC mission is to give visitors, students and locals the opportunity to experience the beauty of nature in one location interpreting the four major types of habitats found in the Rio Grande Valley which are the coastal prairie, lomas, savanna, and thorny brush forest.
See the complete article & photos by Ed Meza, Class of 2022, Rio Grande Valley Chapter .