Omaha Public Safety Training Center
Omaha, NE
After providing preliminary facility programing, site evaluation and selection, and master planning for the City of Omaha's new police and fire training campus, Big Muddy Workshop designed all site improvements, including a driving course and pond for water rescue training activities.
Big Muddy began by working with police and fire training staff to definie the facilities required, including training facilities, outdoor use areas and parking. Big Muddy then conducted a site evaluation process for 18 sites, using a quantitative and qualitative ranking system. After the site was selected, a site master plan and cost of construction was developed for the preferred site, which was the basis for implementation of Phase One Development.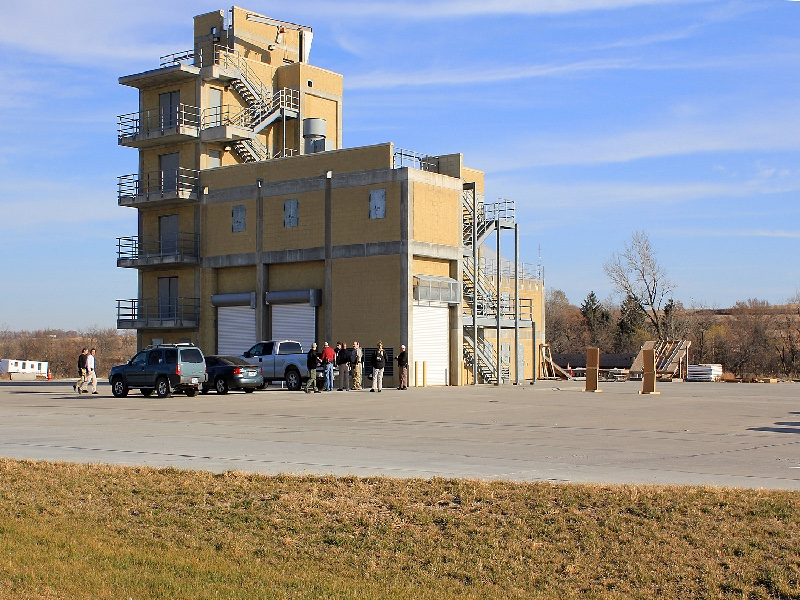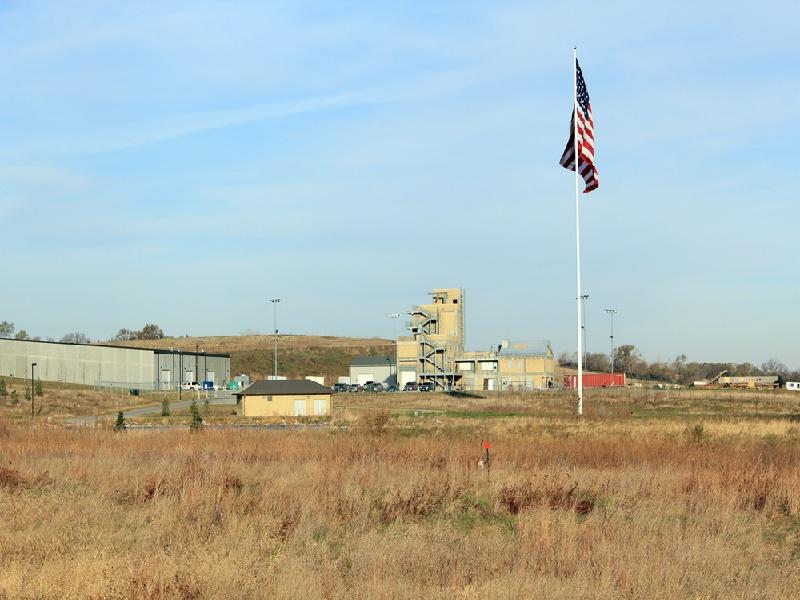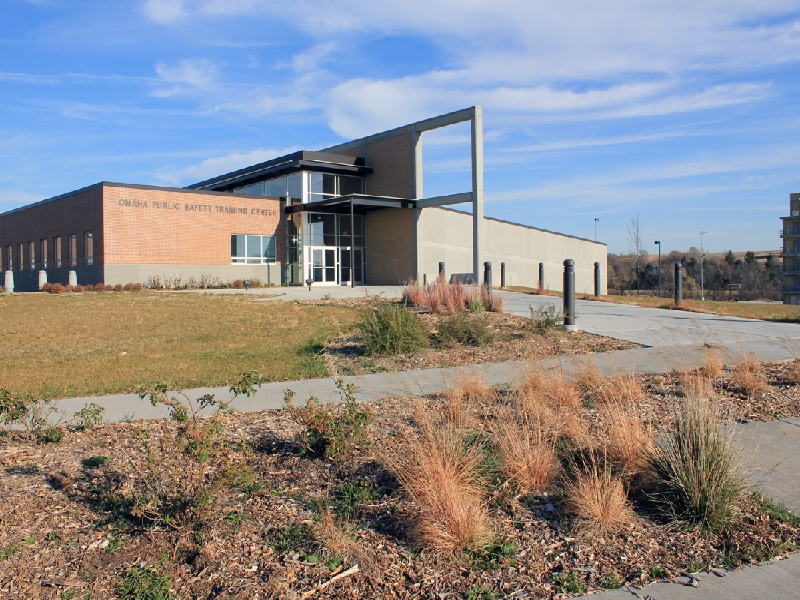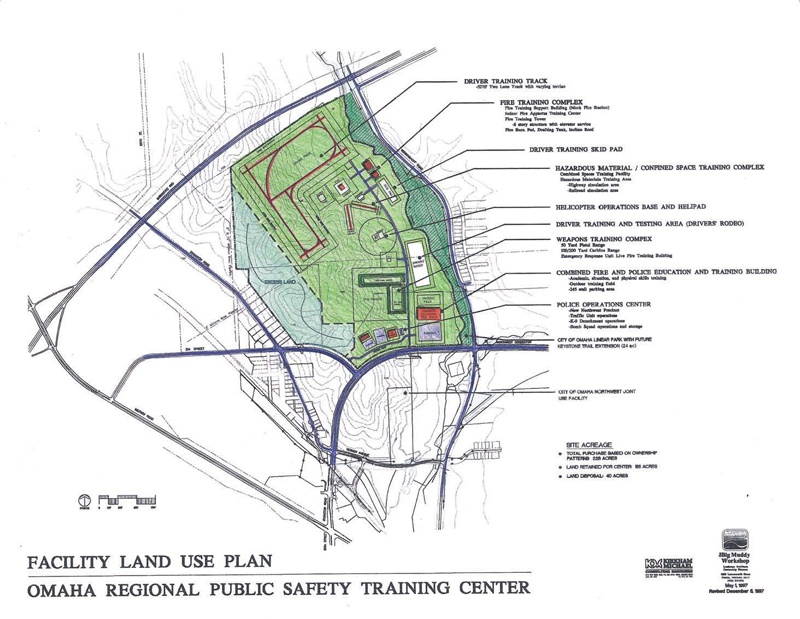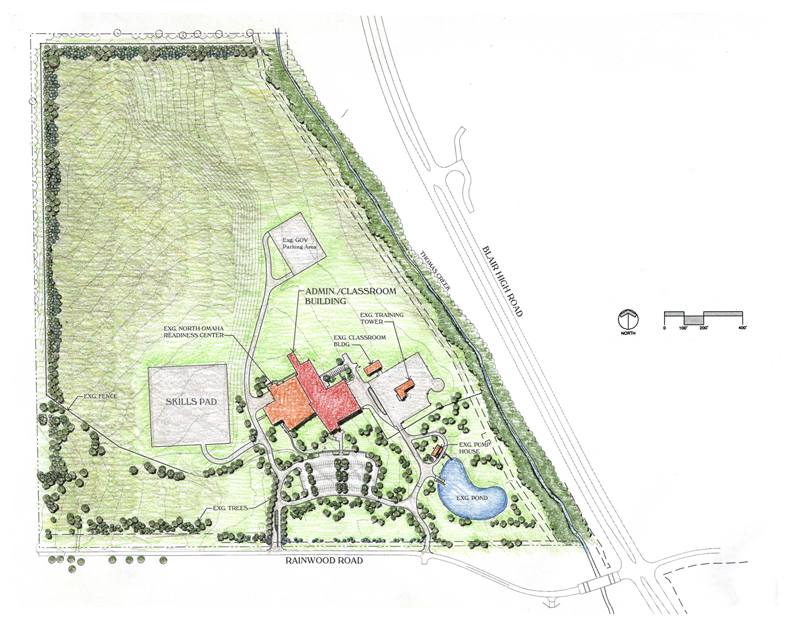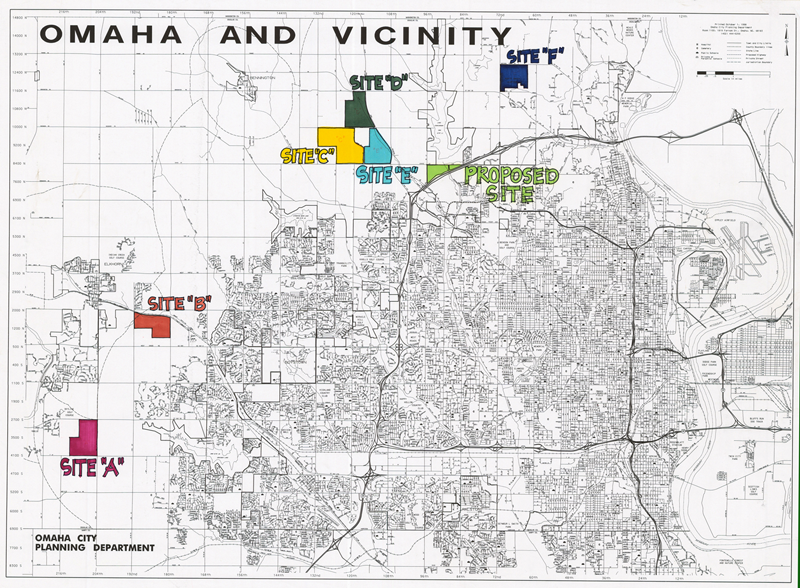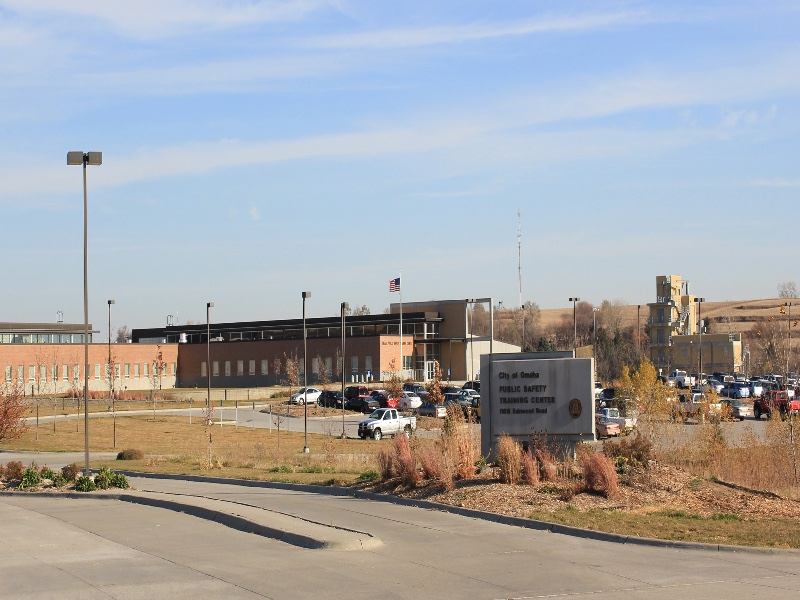 OPSTCclassroombuildingsmall
OPSTF-Master-Plan---color-rendered
PoliceFire-Site-Selection-Locations
All construction documents and contract administration services for site improvements were provided by Big Muddy. This includes grading of the 124 acres site and improvements associated with the fire training tower associated with the fire training tower, including site utilities, drives, parking areas and a large, paved training pad surrounding the tower. A pond was designed to provide a location for fire/rescue personnel to practice water rescue training activities.
The Workshop completed site development packages for the administration & classroom building, including CDs for site layout, grading, utilities, access roads, parking lots, site paving, force protection / site security improvements, site lighting and landscape plantings. Additional site improvement packages included the driver training skills pad, buffer-yard landscape plantings, landscape irrigation and perimeter security fencing.