Central Nebraska Veterans Home
Kearney, NE
In January 2019, Central Nebraska Veterans opened in Kearney Nebraska. The 225-bed skilled nursing facility is comprised of neighborhoods, homes, and individual rooms.  Outdoors, patios, paths and a lake with accessible fishing piers enhance residents' quality of life. Big Muddy Workshop provided schematic design, design development, and construction document services for all site improvements.
Big Muddy worked closely with the project architects to integrate the building design into the 67-acre site. Big Muddy led design development for the site and coordinated with the civil engineer on the civil and site design.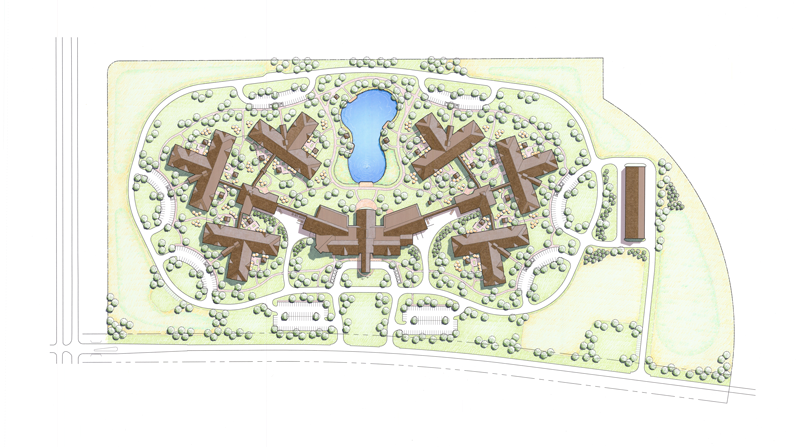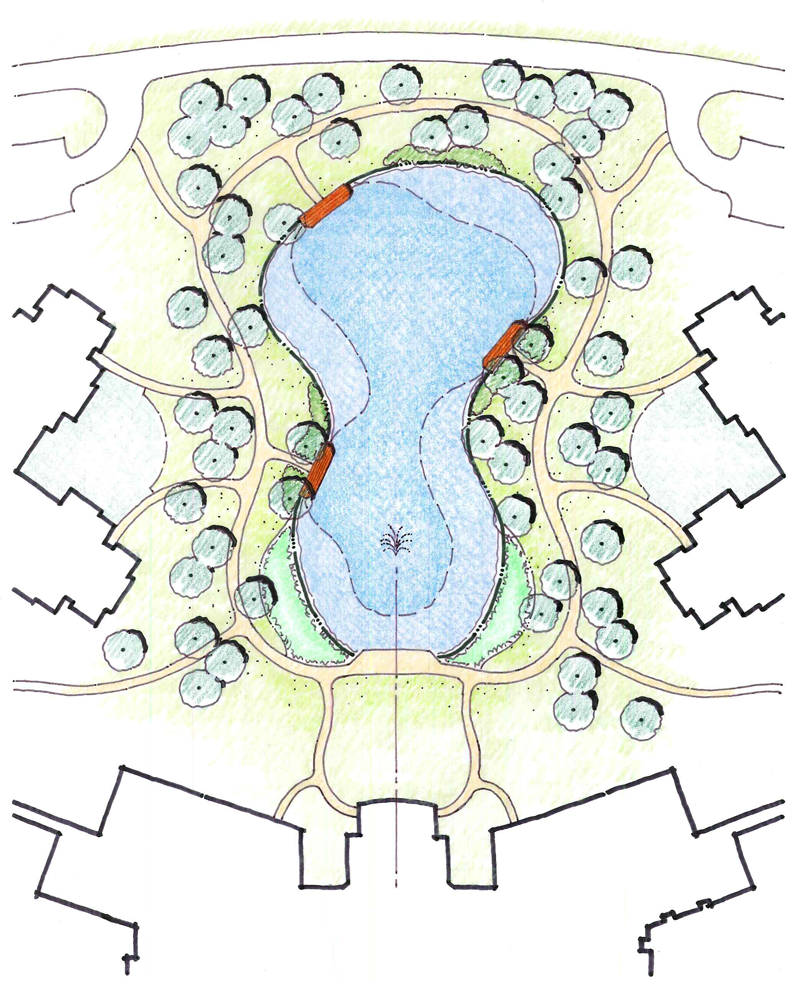 CNVH-Site-Plan-Rendering_01-29-15-11x17
Fishing-Pond-Concept-Plan_2
The 335,000 SF facility consists of nine, interconnected buildings and two other buildings. The site design located and oriented building components to separate the support functions from the more private, residential spaces. The arrangement of traffic circulation patterns allows for private gardens and outdoor gathering spaces on the interior of the site.
Each group of homes has its own outdoor gathering area and a covered picnic shelter, providing opportunities for group social activities, dining, visiting with other residents and visitors, and gardening. Walkways from each home extend to a 1.5-acre fishing pond encircled by a ¼-mile long walking path, connecting an observation platform and three accessible fishing piers.