Central Community College
Columbus, Grand Island, Hastings & Kearney, NE
Central Community College is a Nebraska multi-campus college system. Working on all four Central Community College campuses, Big Muddy projects have included master planning, site designs for new and renovated buildings, parking lot design, new sports facilities, walkway systems, and campus sustainability. The Workshop has designed 30+ projects for campuses in Grand Island, Hastings, and Columbus, and for its new learning center in Kearney.
A new addition to the Center for Health & Technical Sciences recently opened at Central Community College's Grand Island campus. Big Muddy carefully re-designed the existing parking lot south of the center to make room for the new addition while preserving as many parking stalls as possible. The new layout helps to slow vehicular traffic while creating stronger pedestrian connections with the rest of the campus to the south. In 2015, Big Muddy completed a Sustainable Landscape Master Plan for the Grand Island campus. As a result of this master plan, the College retained Big Muddy to design a Pollinator Garden on campus to act as an outdoor gathering space and demonstration garden. Additional projects completed at the Grand Island campus include the Academic Success Center Addition and the Health Science Education Center.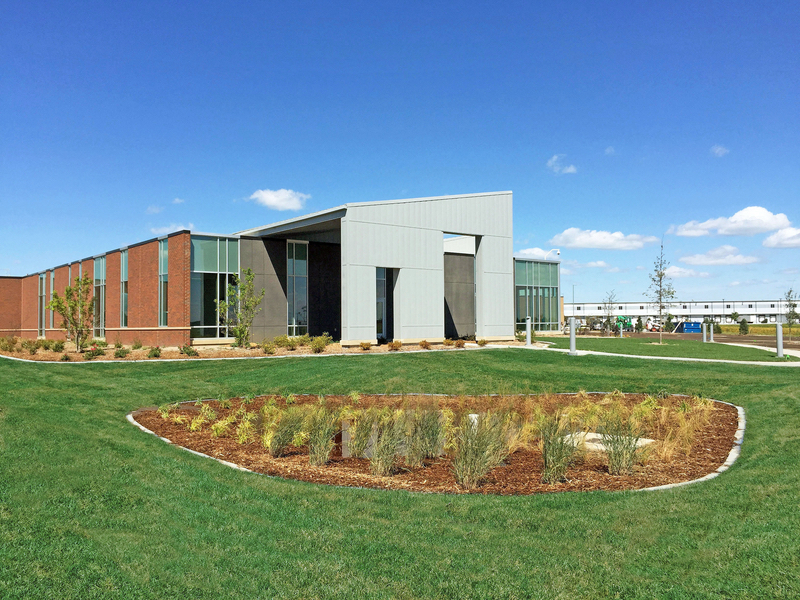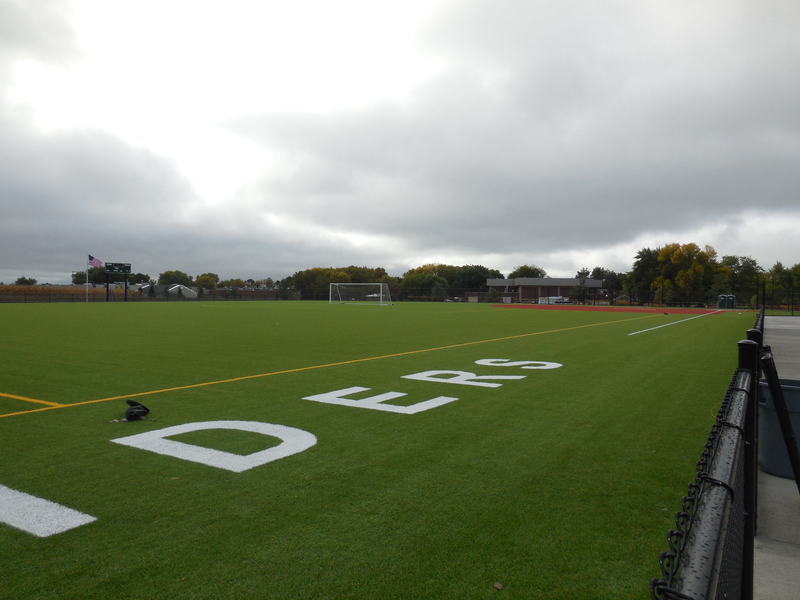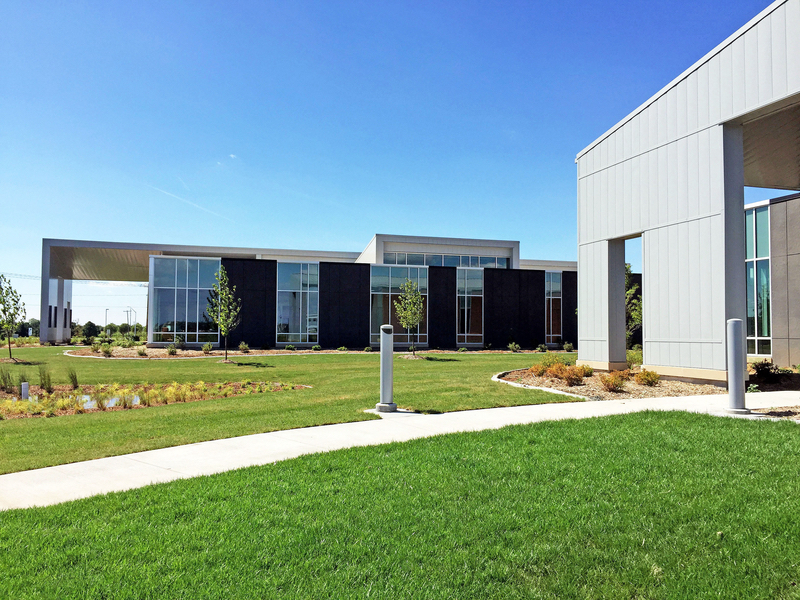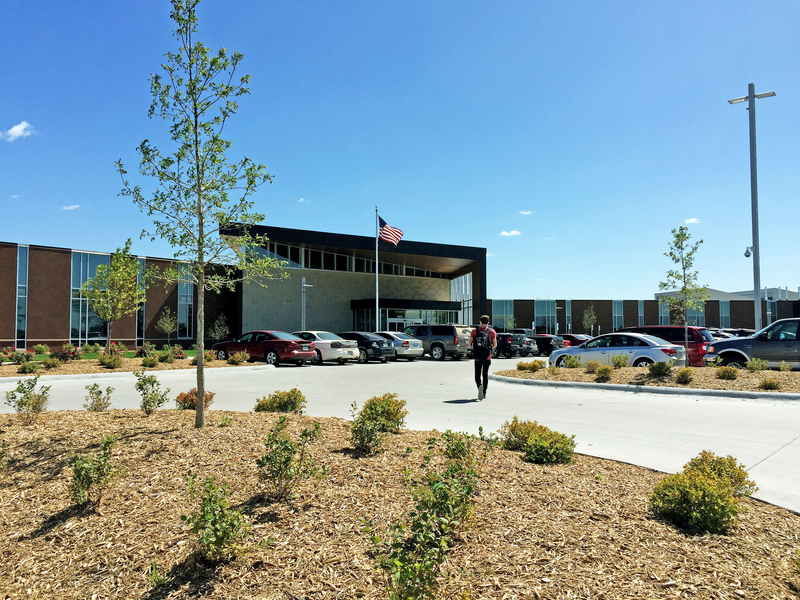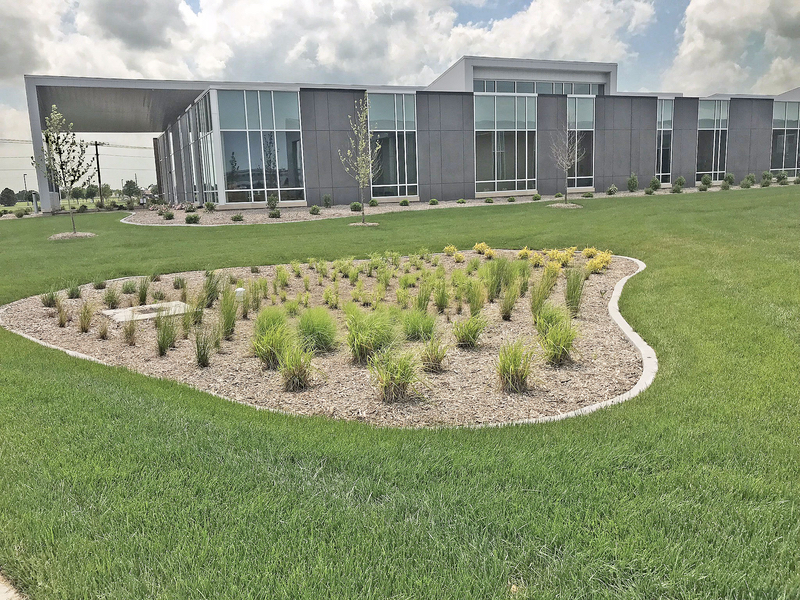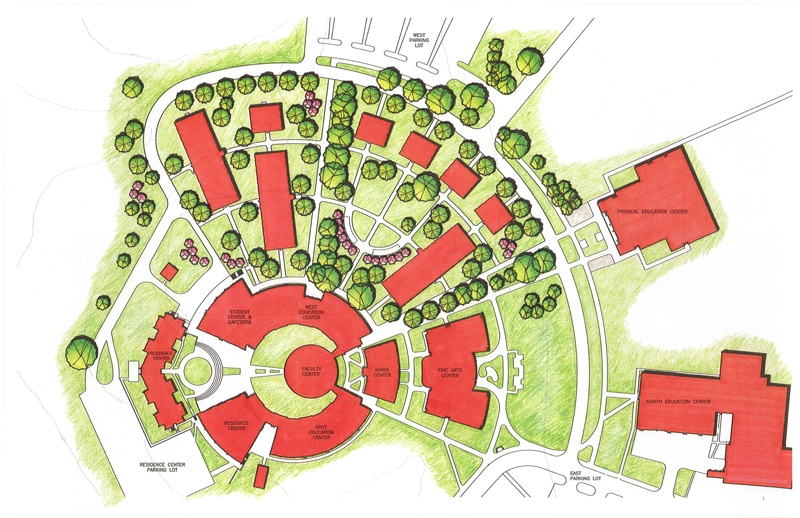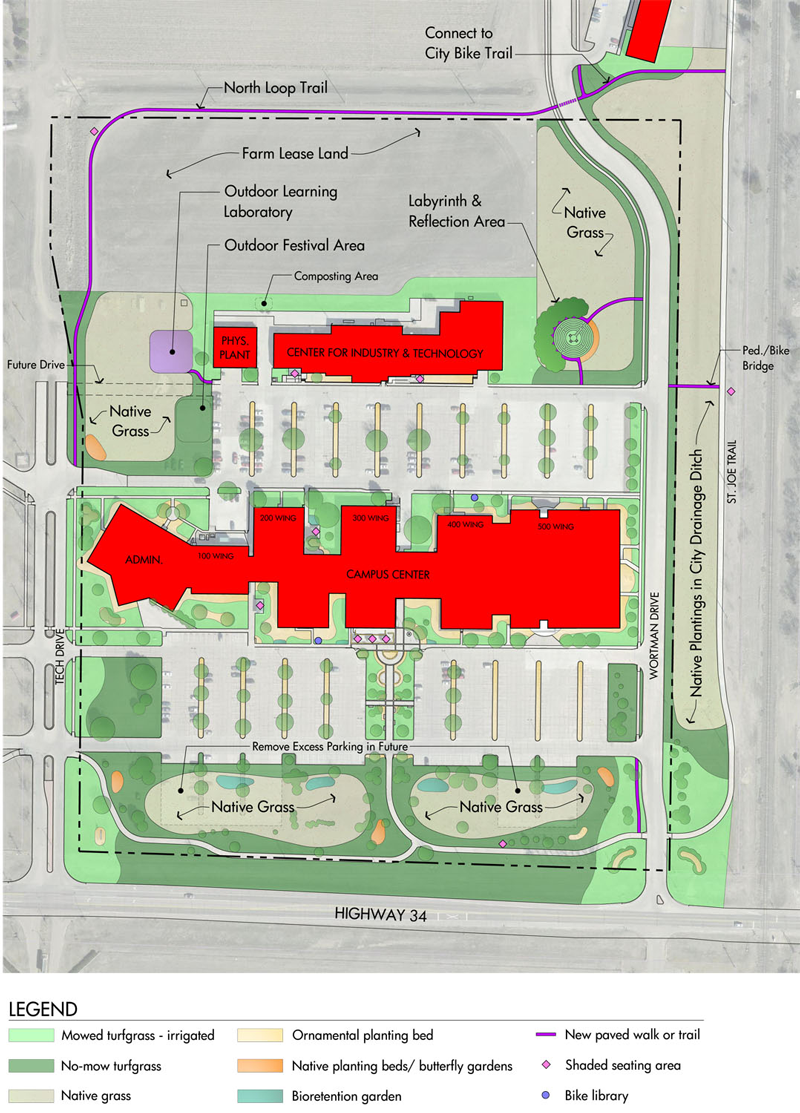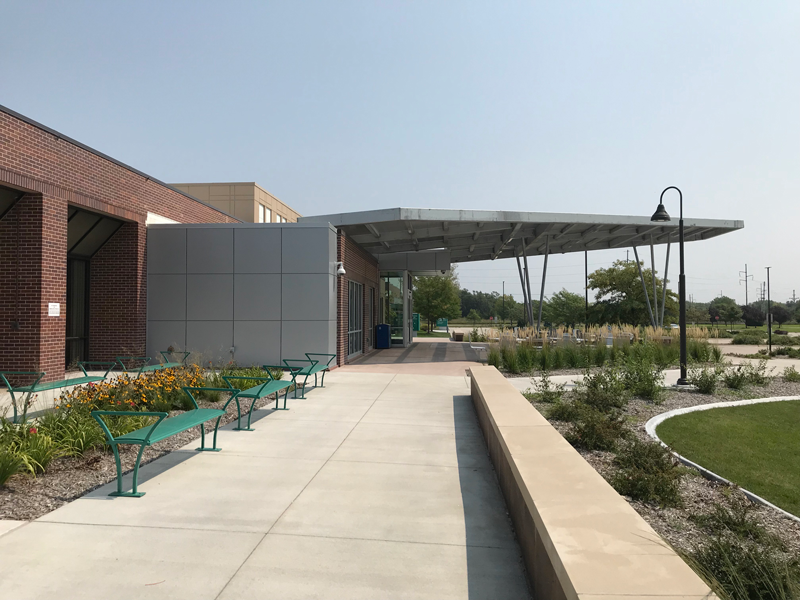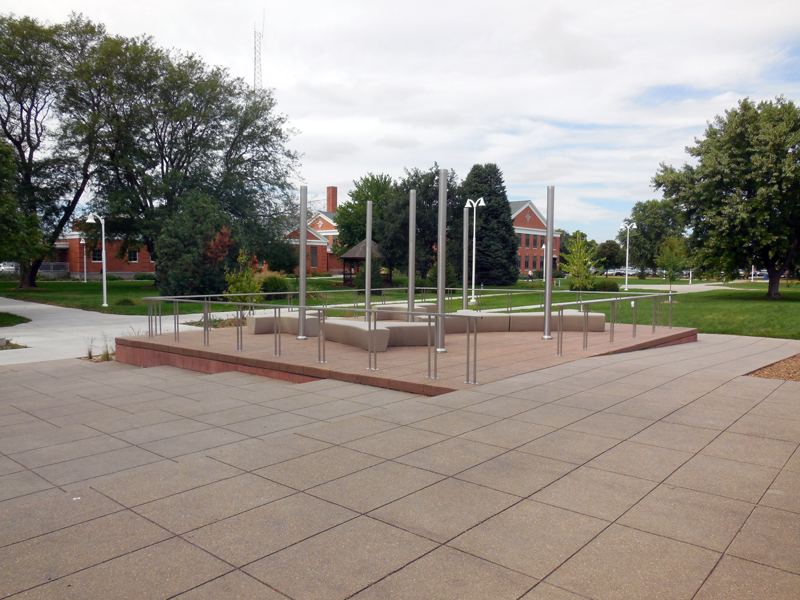 DSC07574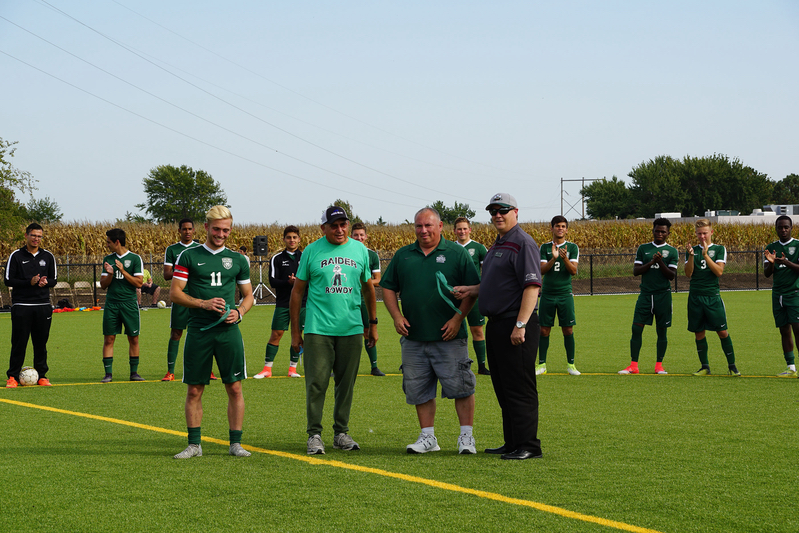 KearneyCenterIMG_8592edited2
KearneyCenterOverhangs-Courtyard01edited3
KearneyCenterMainEntry02edited2
KearneyCenterIMG_0565edited
CCC-Columbus-Master-Plan-Rendering-Update
CCC-Grand-Island-Landscape-Sustainability-MP-drawing
GI-HSEC-South-Building-Entry
Hastings---Hall-Cafeteria-_-Campus-Center-renovation-1
Big Muddy provided concept design, design development, construction documents, and contract administration services for several site improvement projects at the Hastings campus. One of the first projects completed by Big Muddy on the Hastings campus was a master plan for their housing area. Following completion of the master plan, Big Muddy re-designed the central courtyard area bounded by three dormitories. The new courtyard incorporates site elements and furnishings to encourage student gathering and interaction. As part of the Campus Center Building, Big Muddy provided design services for site and landscape improvements to enhance the outdoor areas around the campus' primary student center. Other projects at the Hasting's campus include renovation of their primary campus entrance road, renovation of their exterior athletic courts, and site and landscape improvements around several other buildings.
Columbus campus projects include a campus master plan, site improvements for the Student Residence Hall and South Residence Hall, and Physical Education Center Addition. As part of the master plan development, large green spaces were retained between future buildings to provide outdoor gathering spaces and accommodate future recreational opportunities. Following the master plan, Big Muddy was retained by the College to design an outdoor activity area in one of these large open spaces consisting of a volleyball court, basketball court, seating plaza with pergola, and putting green. Other projects include a campus sports field with a combined softball and soccer field, facilities building expansion, and a series of rain gardens along a primary drainage swale.
In August 2017, Central Community College's new Kearney Center opened with expanded opportunities for students in the Kearney area. The Workshop prepared the campus master plan and provided design development, construction documents and construction administration for the Kearney Center building.